People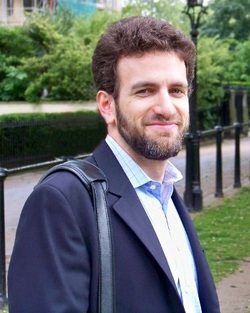 Andrei Greenberg is the founder and director of Green Burgundy Consulting.

Andrei has been a quantitative analyst for more than 15 years, having held positions at Lehman Brothers, Rabobank, BNP Paribas and UBS. He has always worked on the hottest current topics in fixed income derivatives, including structured credit in the mid 2000s; counterparty risk and capital charges for trading books after the 2008 crisis; funding, multiple-component curve construction and emerging market derivatives in the 2010s. He has a proven track record of delivering business-critical quantitative projects and has developed a thorough knowledge of front-to-back infrastructure, well beyond the purely analytical aspect. As a quant, he has enjoyed a well-rounded career, with experience in traditional pricing/modelling and research roles, but also in a hands-on desk-facing capacity and on the risk management side. Since July 2014, Andrei has rejoined the risk department of BNP Paribas, where he has been looking after a range of topics in the integrated risk methodology and analytics team (SIGMA).

Andrei holds a diplom in Mechanics and Applied Mathematics from Moscow University, and a Ph.D. in Applied and Computational Mathematics from California Institute of Technology.

---